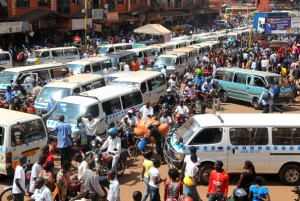 Scores of travelers are stranded as transport fares have continued to rise with only hours to Christmas Day.
On most of the routes especially the eastern and western transport fares have been increased by at least Sh.5000 shillings.
From Kampala to Soroti travelers are now forced to part with Sh.35,000 on a mini bus (coaster) and Sh.40,000shs on a bus, up from 20,000.
From Kampala to Jinja, the journey now costs Sh.15,000, up from  6,000, while, for the Western town of Kabaale the fare is between Sh.50,000and Sh.60,000, up from 30,000 charged about a week ago.
Some people have now resorted to other cheaper means of transport like pick-up tracks just to get to their rural homes and share the joy that comes with Christmas with family.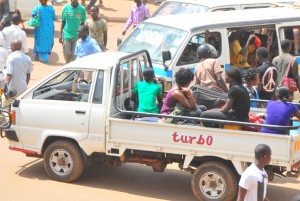 This festive season offers all Ugandans an opportunity to explore the beauty of their country.
Often times tourist destinations and the natural attractions have been left for foreign tourists to enjoy.
However, the executive director Uganda Tourism Board Cuthbert Baguma says this festive season, Ugandans should get out and appreciate their country.