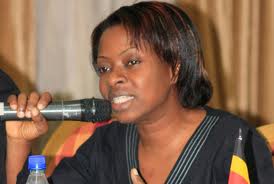 Anti-corruption activists want the Speaker of Parliament to produce the report from the adhoc committee on the operations of UMEME, an electricity distribution company.
The activists believe that the electricity distribution body is not offering quality and affordable services to Ugandans.
The executive director of coalition Cissy Kagaba says UMEME has also gone on to hike the power tariffs yet the same body sells electricity to neighboring countries at a cheaper price.
Kagaba says it's unfortunate that a unit of power for domestic users costs Shs 520 yet the same unit goes for Shs400 in Kenya and Tanzania where the electricity is exported.
The coalition is now demanding that the report into UMEME's activities be made public.