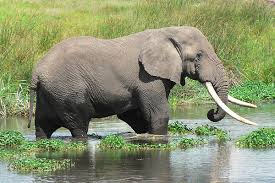 The survival of African elephants continues to be threatened by poaching.
This is according to latest figures released yesterday by the Convention on International Trade in Endangered Species of Wild Fauna and Flora presented at the African Elephant Summit in Kasane, Botswana.
They have been compiled by the CITES programme for Monitoring the Illegal Killing of Elephants or MIKE.
The MIKE programme says that, overall, elephant poaching rates at monitored sites remained virtually unchanged in 2014 compared to the previous year.
However, the number of elephants that are being killed for their tusks exceeds current birth rates.