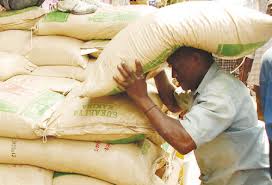 The long opposed sugar factory in Amuru district is finally set to be established following signing of an agreement between government and the Lamogi community.
In the agreement whose signing was witnessed by president Museveni in Rwakitura the community agreed to withdraw the pending case in the court of appeal.
The Attorney General, Peter Nyombi represented the government while Mr. Jackson Obalim and over sixty other members of the Lamogi community, signed on behalf of their people.
Speaking after the signing ceremony, President Museveni applauded the Lamogi community for supporting his call for industrialization which he said, was the only way forward to develop Uganda.
Meanwhile Jackson Obalim, the Chairman of the Lamogi community, assured the President that the Lamogi community will cooperate with government and the investors for the success of the project.
The factory is to be established in Lamogi sub-county by the Madhvani Group of Companies.
Story by Benjamin Jumbe