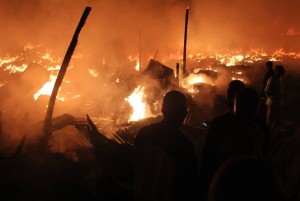 The Catholic Church has added voice to those calling for the release of reports into Park yard fires.
At the end of last year, the market suffered the same tragedy for the fourth time.
Visiting park yard market today, the arch bishop Kizito Lwanga said that police must clear the air by availing the report to traders to avoid unnecessary speculations.
He however asked trader to remain calm and endure all challenges, especially at the time when Christians are stating their rent period today.