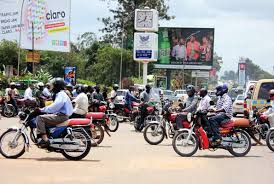 Registration of commercial cyclists is in progress in Kampala.
According to the programme coordinator Robert Kyukyu, the process is going on smoothly.
The exercise is being carried out in 24 gazetted areas in the five divisions.
These include Kyanja community health centre, Nakaawa Kcca division headquarters, KCCA divisional offices among others.
Kampala Capital City Authority says all boda boda operators are expected to turn up with a passport photo and details of their respective stages.
The registration is open to all commercial cyclists within Kampala at no cost.
The registration details will be entered into a KCCA database which will then be used to supply identification numbers, riding permits and reflector jackets to the boda boda riders.
KCCA spokesperson Peter Kawuju says that boda boda cyclists who will not have been registered by October 31st will have to try their luck in other businesses.