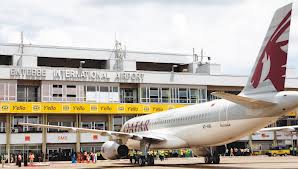 A former employee of the Civil Aviation Authority (CAA) has petitioned the High Court seeking damages for wrongful dismissal.
Stella Owacha, a former Security Assistant at Entebbe International Airport is also seeking payment of her terminal benefits.
She alleges that on January 20th, this year she received a dismissal letter from the top management accusing her of aiding and enabling smuggling of Ivory through the National Airport.
She now wants court to declare her termination unlawful because CAA never investigated the alleged smuggling incident, thus denying her a fair hearing.
The Assistant Registrar Mary Eleanor Khainza has ordered the CAA to respond to these claims within 15 days.