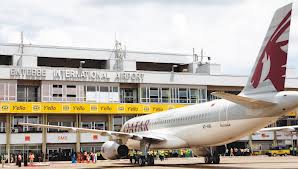 The Civil Aviation Authority has launched a 20 year master plan.
This will Entebbe International Airport and other airstrips across the country improved.
Some of the changes will include improvement in passenger handling capacity as well as face lifting of Kasese, Arua and Gulu air strips.
Speaking at the launch, the Prime Minister Amama Mbabazi called for proper planning and analysis on the growing demand for airport services in the country.
He has asked the Spanish Company INECO that is contracted to do the job to focus more on improving the tourism sector and facilitation of transportation of agricultural products especially the perishable ones.
Entebbe International Airport currently handles 1.4m passengers annually, compared to 800 in 1986.
Under the new plan, this figure is expected to more than double.