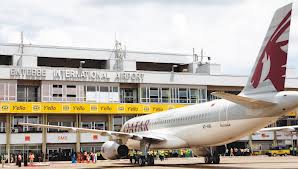 In a bid to increase passenger numbers at Entebbe International Airport, the Civil Aviation Authority is looking to tap into the oil and gas sector.
Latest figures from the authority indicate that Entebbe airport handles the least volume of traffic in East Africa compared to Kenya's 2 million and Tanzania's 5 million last year.
The authority's manager public affairs Ignie Igundura says they have plans to invest in tourism and develop products that meet the needs of young oil and gas industry to attract more passengers.