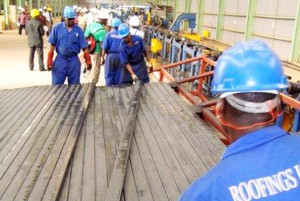 Even as statistics indicate that Uganda has continued to be a net importer, there is great optimism as the country registers good performance in the export sector in 2011, according to data from Uganda Revenue Authority.
URA data indicates that Uganda has between 2009 and 2011, grown its export revenue to about Shs1.8 trillion, slowing down the country's Balance of Payments deficit.
"In the last three years, the value of exports grew from about Shs2 trillion in 2009, to Shs3.8 trillion in 2011," said Mr Moses Kajubi, the URA commissioner for domestic taxes, at the Exporters' Taxpayer Forum yesterday.
This, according to URA translates into foreign exchange earnings, which are crucial to reducing donor reliance, boosting employment, and could assist in the control of the current runaway inflation.
The growth has according to Mr Kajubi, prompted the government to institute a number of incentives including zero VAT on exports (except hides & skins) and zero excise duty, among others.
Top exports
The top three leading exports were cement, fetching the country Shs180 billion, followed by sugar bagging Shs159 billion and iron and steel fetching Shs77billion, all in 2011 alone.
Others in the top ten are soap, beers, cigarettes, soda/juices/water, spirits, confectioneries and wheat flour. To encourage the growth of exports, Income tax has been exempted on players who export more than 80 per cent of consumer and capital goods.
Speaking at the same function Ms Florence Kata, the Uganda Export Promotions Board executive director, said the government should negotiate with Tanzania to scrap $200 fees charged on Ugandan exports to the country. She said URA should also consider putting up sufficient cooling stores at the airport to facilitate exports of especially perishable commodities.
It also emerged that clearance of exports at the airport will be done at once. This means that the standards and quality issues, security and all other clearance will not be done in phases as it was the case previously.
The meeting with the exporters also seemed to agree that taking of samples from products meant for export is sheer thuggery. Many exporters complained that those who do that take much more than they are supposed to, affecting the numbers meant for export.
MONITOR STORY