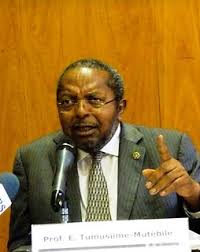 The Central Bank has assured Ugandans of a stable economic environment despite the recent aid cuts.
Some member of the donor community last week announced cuts in funds for budget support while the World Bank announced suspension of a $90m loan.
This followed the enactment of a law against homosexuality which drew outrage from development partners who argue that it is an infringement on human rights.
However, the central bank governor Emmanuel Mutebile has told journalists at news conference that the cuts will only affect a few projects because they are directed to specific programs.
Some of the countries that have announced aid cuts include Norway and the Netherlands.