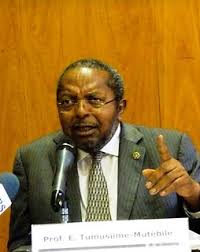 Bank of Uganda and Total Uganda have offered to start funding activities of the Uganda National Academy of Sciences starting next year after the Bill and Melinda Gates foundation pulls out.
Speaking at a dinner he hosted for the academicians at the Lake Victoria Serena hotel, the Governor bank of Uganda Emmanuel Tumusiime Mutebille volunteered to chair the process to initiate Private Public Partnerships between the academy and the private-public sectors.
He promised to start with the central bank and ensure that the partnership continues even after his term at the bank expires.