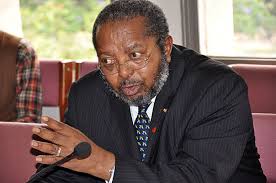 The Central Bank has predicted tough times ahead in terms of food prices.
The Governor Bank of Uganda Emmanuel Mutebile says effects of the dry spell are expected to further push up food prices in the next three months.
A rise in prices of food and other commodities in different parts of the country have pushed the inflation rate to 5.1% up from 3.6% percent,  according to the Uganda Bureau of Statistics.
Mutebile says inflation is likely to increase slightly in the next three to six months largely driven by the effects of drought on domestic food production and prices.
He also said that oil prices are likely to increase because of the geopolitical factors in the Middle East and North Africa
Meanwhile, the Central Bank Rate has been maintained at 11% due to inflationary pressures.