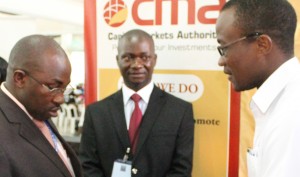 At least 40 laws have been lined for review in a move meant to eliminate government bureaucracies that hinder business start-ups in Uganda.
The Commissioner for Investment and Private Sector at the trade ministry Stephen Kasangaki revealed this while opening the 6th annual banking and insurance expo at Uganda Manufacturers' Association at the UMA Lugogo show grounds.
According to Kasangaki, the move follows the recently released World Bank report that indicated that bureaucracies continue to scare away investors in Uganda.
Some of the participants include the Capital Markets Authority, commercial banks and insurance companies among others.