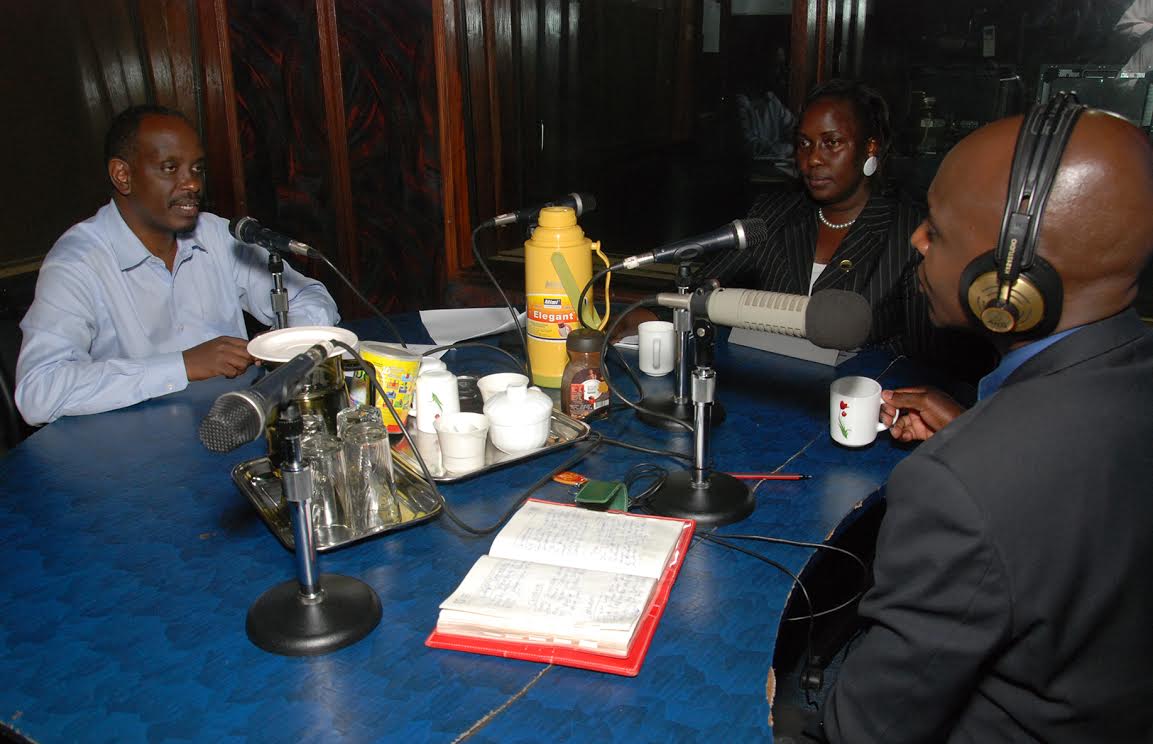 The East African Community has embarked on the process of establishing a Development Fund to finance the region's huge infrastructure projects.
Currently the planned and ongoing projects have a financing gap of about 40bn dollars.
It is against this background that the East African Community is recapitalizing the east African Development Bank to help address this gap.
Speaking during KFM's Hot Seat, the EAC Secretary General Dr Richard Sezibera also revealed that development partners too will play an instrumental role.
This comes as the 3rd Annual Secretary General's Forum gets underway in Entebbe.
The forum brings together over 200 participants from the private sector and the civil society to discuss the role played by business in the integration process.
The two-day event is running under the theme; "My Home, My Business"
The Forum was preceded by a community sensitization and clean-up exercise led by the EAC  Secretary General at Nakiwogo market last evening.