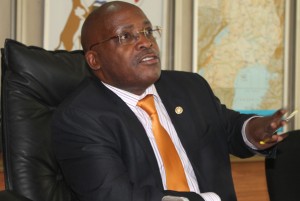 The 2013/2014 investor performance report shows a general decline in investment in Uganda.
According to the Uganda Investment Authority second quarter investment abstract report stretching from December 2013 up to date, 123 projects were licensed.
Of these, only 20% are already operational while 34% are still under implementation.
Releasing the report, the Executive Director of the authority Dr.Frank Ssebowa attributed the decline to government bureaucracies like slow process in land ownership transfers, delays in acquisition of work permits, and erratic power supply among others.
The report also revealed that the global development have continued to affect the performance of Uganda's Foreign Direct Investments (FDI) inflows. projects from Europe accounted for 11% of the total projects, a reflection of the continued decline of FDI outflows from Europe to Africa and Uganda in particularly.
During this quarter, India remained the largest source of planned FDI projects. In contract, China had the largest planned value of FDI overtaking UK which was number one in the last quarter.
Other traditional investors from Africa such as Kenya and South Africa also registered a decline.
Agriculture was the  fastest growing sector by investment value while finance, real estate, insurance and business services recorded the largest planned capital investment.
The total planned Capital Investments stood at $354 m, but the actual investments generated accounted for on $55m, while the authority had also planned for a total of 19,616 jobs but only 2,915 were created.
Overall however, the report paints a positive picture considering the public investment in infrastructural development this financial year if the current impediments with transport and power systems are addressed.