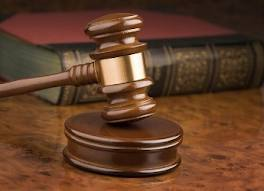 The hearing of a fraud case against former NSSF board chairman Geoffrey Onegi Obel is to resume today.
Onegi Obel is charged with abuse of office and causing a financial loss of Shs. 8bn shillings to government which he allegedly committed between 2003 and 2005.
It's alleged that Obel in behalf of NSSF he carried out an illegal private business when he went into a joint venture with Mugoya housing Estates Ltd, a construction company and makes the fund pay 8billion without ensuring financial capability for the investment.
Obel is expected to appear before the Anti-corruption Court judge Margaret Tibulya for summing up court assessors.