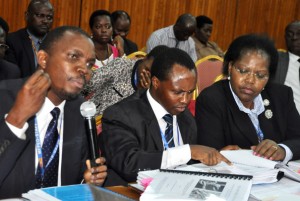 The Ministry of Finance is on the spot after it emerged today that it has disbursed over 1 billion shillings towards a nonexistent fruit factory in Soroti.
The Auditor General's report ending June 2011 indicated that there is still no progress on the project, yet funds have already been disbursed.
Legislators on the Public Accounts Committee questioned the essence of such a project yet rural farmers in Teso are unable to benefit from it.
The committee has directed the ministry to produce accountability for the funds spent.