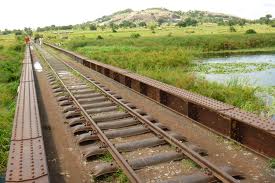 Government has denied reports that it signed a Memorandum of Understanding with a Chinese firm to embark on the standard gauge railway project.
While appearing before the select committee probing the irregularities in the project, State Minister for Works, Eng. John Byabagambi brushed off reports that he irregularly terminated an MOU with China Civil Engineering Construction Corporation to construct the Eastern railway route.
This followed claims by the company last week that Byabagambi had terminated the MOU without any due notice and reason.
Byabagambi says he had asked the Attorney General to take the matter to Cabinet and the President for discussion since no formal contract had been signed with the company.