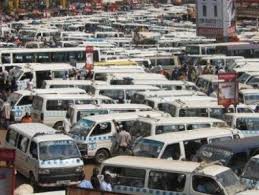 The police have warned all the leaders of various taxi operators' groups to abide by the government directive regarding the management of all gazetted parks in the city.
Security Minister Muruli Mukasa told a news conference today that government had with immediate effect taken over management of park.
Mukasa explained that the decision was prompted by the endless wrangling by the different leadership bodies.
He has also ordered the disbandment of TAPSCOM, one of the warring parties.
TAPSOM and UTRADA have clashed on several occasions with each group claiming full responsibility over the management of the taxi parks.
However the taxi drivers led by Abdallah Kitatta have vowed to block the move which they have described as unfair.
The drivers are now set to hold a rally on Tuesday next week at Nakivubo stadium to discuss their afflictions
Now the Kampala Metropolitan police commander Haruna Isabirye is calling for calm, saying the directive is only meant to streamline the taxi industry.