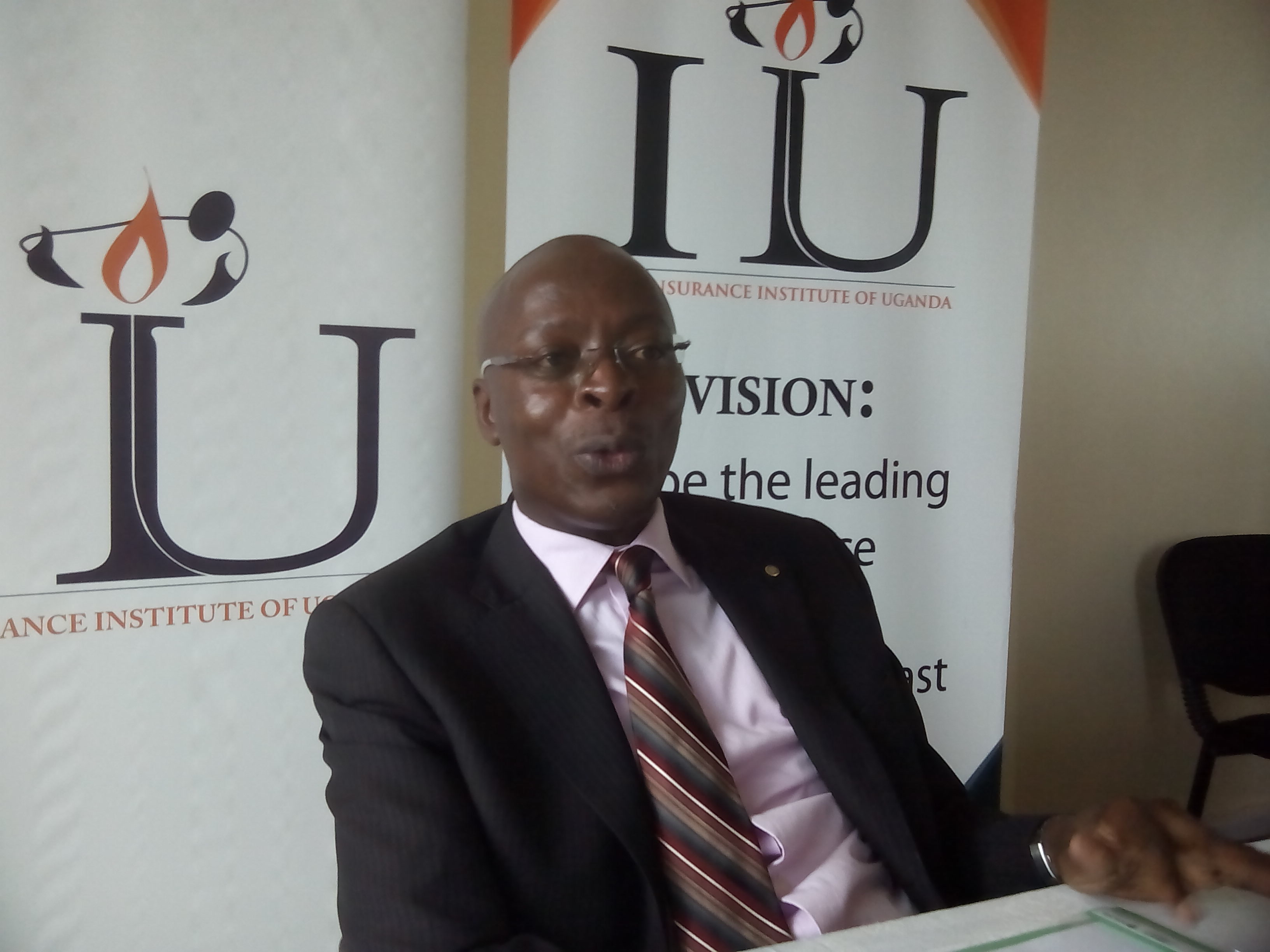 Players in the insurance sector have been urged to embrace Information Communication Technology(ICT) as a means of increasing uptake of insurance services in Uganda.
This is according to the Chief Executive Officer of the Insurance Institute of Uganda Mr. Elvis Khisa.
Currently Uganda has the lowest insurance penetration figures in the region at about 0.8% compared to Kenya's 3.2%, Tanzania 2.1% and Rwanda at 2%.
Addressing a news conference this morning, Khisa has recommended the optimal utilization of the growing ICT platform especially the mobile phones.
"I believe the ICT platform allows flexibility in effecting premium payments. One can easily send mobile money to a given account and that's it. No lines, no time wastage. As a sector, we have not yet even scratched the surface in regard to what ICT can do in terms of easing insurance penetration,"said Mr. Khisa.
Addressing a press conference at the institute in Kampala of Wednesday, Mr. Khisa also advised insurers to focus on micro insurance as a sure way to thrust the insurance sector penetration into double digit figures.
He was speaking ahead of the institute's second annual international conference slated for April 22nd at the Kampala Serena Hotel.
The conference that has attracted over 200 participants will run under the theme; "Micro Insurance and Economic development, the next growth for East Africa".
Referring to the theme of the conference, Mr. Khisa emphasized the need to develop specific products for the middle class to ensure affordability of monthly premium payments taking into consideration the clients' disposable income. "You cannot ask a person that earns Sh 3m for a monthly premium of say Sh 500,000. Yet if you told them that its about Sh 20,000 or Sh 50,000, many may be willing to take it up." This, he says,  means that instead of only relying on the large premiums that mainly attract companies, developing micro insurance products may be a good way to increase the penetration of the sector in the country.
Mr. Khisa said the conference to be graced by the Prime Minister Dr. Ruhakana Rugunda will be focused on looking for lasting solutions to the insurance penetration concerns of the local sector.
He also revealed that the conference will also address the linkages with banks with a view of creating strategic partnerships given the diverse banking sector's distribution channel network.
Story by Catherine Ageno