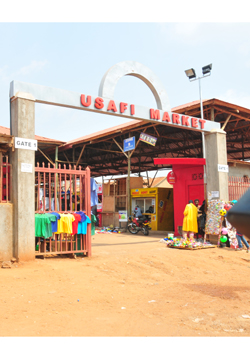 The committee on Presidential Affairs is split over the purchase of Usafi market.
In its report to Parliament, the committee chairperson, Col. Fred Mwesigye recommended that Kampala Capital City Authority be given the go ahead to purchase the market at 37 billion shillings from the current lease holder, identified as Omar Ssekamatte.
However, in a minority report tabled by the Shadow Minister for Presidential Affairs, Matthias Mpuuga, he questioned the purchase yet it was shrouded in land ownership wrangles and was also questioned by the Finance committee and PPDA.
Mpuuga wants the budget of KCCA not to be passed until any discrepancies on the matter is resolved.
Meanwhile the powers of the Minister for Kampala, Frank Tumwebaze have come under scrutiny after queries were raised on his role in running the affairs of KCCA.
Some legislators wondered why the minister has taken over the role of the authority in decision making and the delays in fully constituting KCCA.