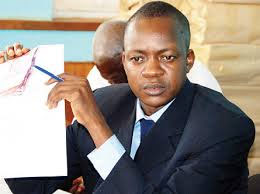 Kampala Capital City Authority has assembled a law enforcement team to close private schools which have not complied with the set guidelines.
According to KCCA spokesperson Peter Kaujju over 1000 Nursery, Primary and Secondary schools were allowed to open for the first term that commenced yesterday.
He says that only six tertiary institutions have met the minimum requirements, which include having good latrines, kitchens, enough well-built classrooms.
He cites them as Crane Polytechnic, Nakawa Vocational Training Institute, St Barnabas Vocational Institute, Public Health Nursing College, Butabika School of Psychiatric Nursing and Butabika School Of Clinical Officers.
Meanwhile, Kampala Capital City Authority has issued an ultimatum to city traders to renew their trading licenses or face legal action.
According to KCCA spokesperson Peter Kaujju the deadline for annual issuance of Trading License is every 31st of December but most traders have not complied.
Kaujju adds that with the introduction of the online payment system, traders have no reason to delay, since the fee is a business obligation just like any other.
Under the revised Trading Act of 1969 a defaulter can be fined d up to a tune of 10,000 000 UGX once sued.
The KCCA Trading license fees range from is 7,500 ugx for a maternity home and the highest is 2,250 000 ugx for Mobile Network Service Providers.
Story by Shamim Nateebwa