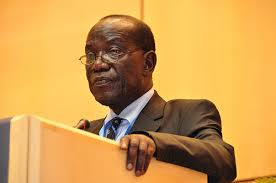 Local manufacturers must focus on value addition if they are to make any significant contribution to the country's Gross Domestic Product.
The advice is coming from the Vice President Edward Sekandi who was this afternoon speaking at the official opening of the 21st International Trade Fair at the UMA show grounds Lugogo.
He said it is not enough for government to improve the necessary infrastructure without manufacturers' commitment to ensure value addition to their products.
The show that runs until October 8th has attracted over 1200 local, regional and international exhibitors

This year's trade fair is running under the theme 'Accelerating trade and Industrial Growth.