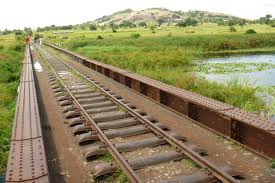 The select committee investigating irregularities in the standard gauge railway project is expected to meet the State minister for Transport today.
Dr. Stephen Chebrot has not appeared before the committee on two occasions, with the committee chairperson, Kafeero Ssekitoleko explaining that the minister must appear before fail.
Kafeero says the former permanent secretary in the Ministry of Works; Charles Muganzi is also expected to meet the legislators to explain his role in the 22 trillion shillings project.
The committee is also scheduled to travel to China to ascertain the authenticity of China Harbour Engineering Corporation which was given the contract, as well as Ethiopia to learn about their systems.