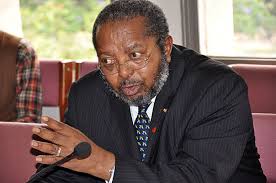 The Bank of Uganda is set to fully incorporate mobile money transfer into the legalized national payment system.
The Central Bank Governor Tumusiime Mutebile says amendment of the Bank of Uganda Act is underway to provide for supervision and licensing of mobile money operations in Uganda.
Currently mobile money operations are supervised through the commercial banks that run accounts for the respective telecom companies.
Statistics from the national communications regulator indicate that over 18 million people are currently using mobile money transfer system in Uganda.
Meanwhile, members of the ICT committee of parliament are calling for creation of a trust fund to cater for unclaimed mobile money.
This follows an outcry from members of the public over failure to access money sent yet not received via mobile money.
Meeting officials from Bank of Uganda and the Uganda Communications, the members accused many of the telecom companies of using unclaimed money and denying the intended users opportunity to access it.
Now committee chairperson Vincent Bagiire suggests that Uganda adopts a system used in kenya where such money is pooled in a trust fund.
Story by Samuel Ssebuliba