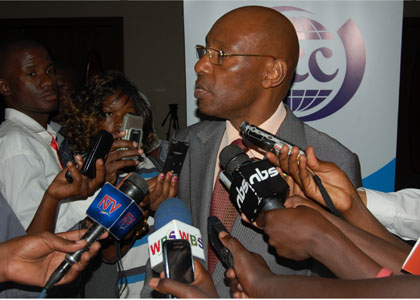 The Uganda Communications Commission is set to release guidelines on the management of mobile money services this year.
This follows public outcry over lack of a regulatory framework under which mobile money services are carried out, creating a gap for fraud.
According to the Executive Director of the Commission Godfrey Mutabazi, mobile money services are a basic necessity in people's daily lives that requires immediate attention.
Speaking to KFM, Mutabazi says there is need to have guidelines to guard against further fraud as the law is formulated.