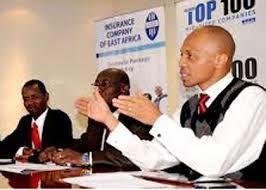 Findings from a new survey have revealed an increased presence of Small and Medium Enterprises across the East African region.
According to the 2013 Top- 100 Mid-sized companies' survey, of the over the 300 companies surveyed half of them were SMEs.
The survey however indicates that this gowth has not been without challenges such as acquiring loans to start-up businesses.
Alex Asiimwe, the managing director of Monitor Publications Ltd says to address these challenges, small and medium enterprises need to be supported, because they are crucial for the country's economic development.
The TOP-100 mid-sized companies' survey is an initiative of Nation Media Group and KPMG in East Africa.
The survey seeks to identify the fastest growing medium sized companies in each of the east African countries in order to show case business excellence and highlight some of the country's most successful entrepreneurs.
Details of the findings of the survey will be released early next month.