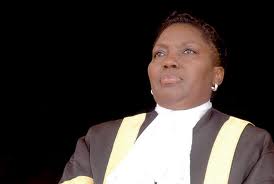 Members of parliament have unanimously agreed to adopt a recommendation by the ad hoc committee on energy which was set up to investigate irregularities in the energy sector.
After a heated debate this afternoon, the MPs voted in favour of terminating the contract with electricity distributor UMEME.
Mps including Geoffrey Ekanya, Anna Maria Nankabirwa, Wafula Oguttu, Kabakumba Matsiko and Fox Odoi among others argued that the contract between the government and UMEME was a bad one that cost the public millions of shillings and needed immediate termination.
However earlier, the leader of government business Amama Mbabazi had asked the MPs to go slow on seeking to adopt this recommendation as it would have adverse effects.