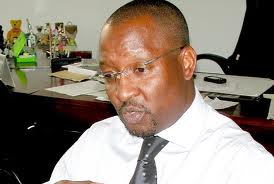 The search for a new substantive managing director for the National Social Security Fund is almost over after President Museveni directed that Richard Byarugaba be re-appointed for the job.
Mr Byarugaba was confirmed yesterday by the Minister of Finance Maria Kiwanuka for a three year contract with immediate effect and "renewable based on satisfactory performance."
Ms Geraldine Ssali, who has been acting MD has also been re-appointed as deputy MD.
53 year old Byarugaba exited office on December 31 last year after his contract was not renewed by the Minister; who then directed that all executive positions including positions of Deputy MD and Corporation Secretary at Workers Fund be advertised internationally to have a new team in place.
In ordering the process, Ms Kiwanuka then invoked an ongoing investigation by the Inspector General of Government (IGG) to block substantive renewal of job contracts for the senior managers at the Workers' Fund.
The IGG, Ms Irene Mulyagonja, has since released her report, partly recommending disciplinary action against Mr Byarugaba, and absolving Ms Ssali of any wrong doing.
The Finance Ministry spokesperson Jim Mugunga in a statement  said the Minister "charged the new NSSF top executives to ensure the safety and profitable investments of the members' funds in accordance with the laws of Uganda and relevant regulations."
Following Mr Byarugaba's exit, the NSSF board led by chairman Ivan Kyayonka and consultancy firm, PriceWaterHouse Coopers, initiated a new search process to fill the positions, conducted interviews and submitted names of the suitable candidates to the Minister.
According to the interview results, Mr Edgar Agaba, the former Public Procurement and Disposal of Public Assets Authority boss scored 83 per cent and was followed by Mr Joseph Kitamirike with 76 per cent. Mr Byarugaba who was first appointed MD in 2010 came in the third place with 68 percent.
For the positions of deputy MD Patrick Ayota scored 85 per cent in the final interviews, followed by  Ms Monica Rubombora with 82 per cent and Ms Ssali, came third in the third place with 77 per cent.
For Corporation Secretary, Mr Richard Wabwire, who was also confirmed yesterday by the Minister emerged the best with 86 per cent before the board. He was followed by Ms Christine Echookit with 76 per cent. Mr Wabwire is former corporate affairs director at Uganda Breweries Limited.
The Minister however later braked on the appointments citing consultations on the candidates which sparked outrage from Trade Union representatives who castigated her for leaving a power vacuum at the Shs4.4 trillion Workers Fund, and later a Parliamentary Committee launched investigations into the appointments.
Byarugaba acknowledged receiving news of the appointment but declined to discuss the specifics and referred the matter to the Minister.
Story by Freddrick Musisi