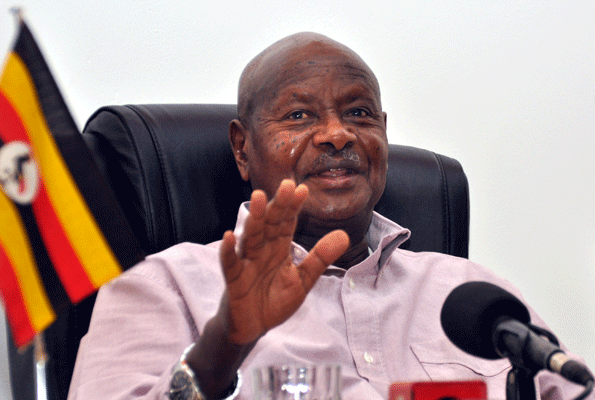 President Yoweri Museveni has advised soft drink companies to use locally produced fruits to cut on the cost of importation of some ingredients.
While meeting the Regional Chairman of Coca-Cola, Philipp Gutsche and Executive Chairman of Pepsi Amos Nzeyi at State House Nakasero, Museveni said there is no need for importation because fruits are in plenty.
The President says government is promoting the growing of fruits by Ugandan farmers to guarantee constant supply to the processing plants.
He says with ready market, fruit farming will flourish in the country.
Story by Ali Mivule