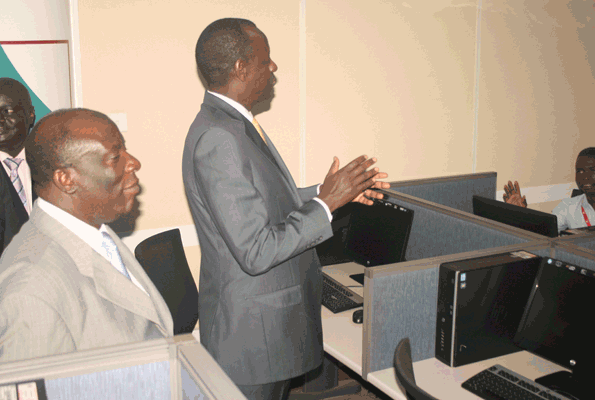 Government has commissioned a business process outsourcing centre aimed at transforming Information Technology skills of graduates into jobs and promote Uganda as the leading Business Process Outsourcing (BPO) business destination.
The centre is expected to create more than 3,000 jobs for youth.
Launching the 240-seater facility located at Statistics house, yesterday, ICT minister John Nassasira said Ugandans should position themselves for the global BPO revenue market by outsourcing and exploring offshore opportunities in banking, insurance and the telecommunications sectors.
Business process outsourcing is an emerging form of employment where companies hire out non-core business processes to other companies and individuals to manage them on their behalf. The most common example in Uganda is human resource management where private companies carry out the recruitment and payroll management functions.
"This is in line with the government BPO strategy because government agreed to establish the BPO framework strategy as well as provide appropriate subsidies on bandwidth so that Uganda develops the capacity to grow and market the country as the major BPO destination," he said.
According to Mr James Sakka, the executive director of National Information Technology Authority, business process outsourcing is the trend companies worldwide are adopting to cut costs.
In an interview, Mr Lakshman Manickam, the director BPO-Internet-Enabled-Services Techno Brain— one of the companies running the centre, government should give its none-core jobs to the private sector.