The Central Bank governor Emmanuel Tumusiime Mutebile has spoken out on the cries for private companies seeking a 1.3trillion shilling bail-out from government.
Addressing a news conference this afternoon, Mutebile said the country does not have such monies for bail-out, adding that the bank has received no such proposal yet.
Meanwhile, the Central Bank Rate has been reduced from 15% to 14%.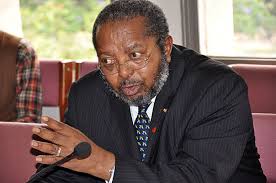 The governor bank of Uganda Emmanuel Tumusiime Mutebile says the continued monitoring of the economy through strong     monitory policy will help to support the recovery of the private sector.
He is optimistic that commercial banks will consider the reduction and reduce the interest rates to enable their customers to access loans at a lower cost.
The governor adds that the economy is projected to grow at about 5.5% up from the earlier projection of 4.6%.
Story By Moses Ndhaye