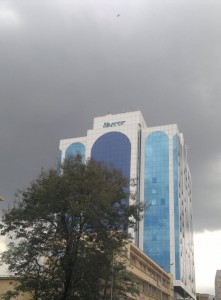 The National Social Security has started reaping from its decision to invest in Umeme.
It has today received 3 billion shillings in dividends.
Earlier this year, the NSSF acquired a 14.3% shareholding in UMEME Ltd.
The move was opposed by critics who argued that Uganda had one of the lowest electricity consumptions per capita levels in the world, with only estimated 12% of the population access to electricity.
However, the Fund defended the investment saying it fits well within its plan to deploy capital in growing sectors like energy.
The fund's Acting Managing Director Geraldine Busulwa, says the right legal procedure was followed and they not regret the decision.
She was addressing the media while receiving over Sh3 billion in gross dividends after the 15% withholding tax from Umeme.