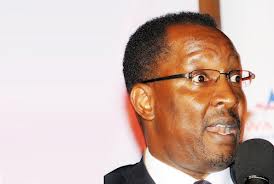 The NSSF has won another round in the 40bn shillings compensation dispute with Alcon International.
A panel of seven Supreme Court Justices led by the Chief Justice Benjamin Odoki have ruled in favor of the National Social Security Fund.
The Chief Justice has allowed an appeal by the NSSF challenging a 40bn shillings award to Alcon International Uganda, that was not party to the signed contract to construct Workers House.
The construction company sued NSSF seeking compensation for arbitrarily terminating its contract to build Workers House.
In 2009 the Court of Appeal dismissed all grounds given by NSSF, and upheld the lower court's multi-million dollar award to Alcon.
The NSSF then filed an appeal at the Supreme Court, which stopped payment of the said amount to Alcon on grounds of breach of contract.
The same court has faulted the lower courts' decisions of using fraudulent information that was deliberately concealed by directors of Alcon International Kenya during the signing of the contract.
Court also discovered that Alcon Kenya misled the NSSF when it substituted one company with another during the signing of the contract.
The Judges have now ordered that the matter be referred back to the High Court because no party had agreed to arbitration.