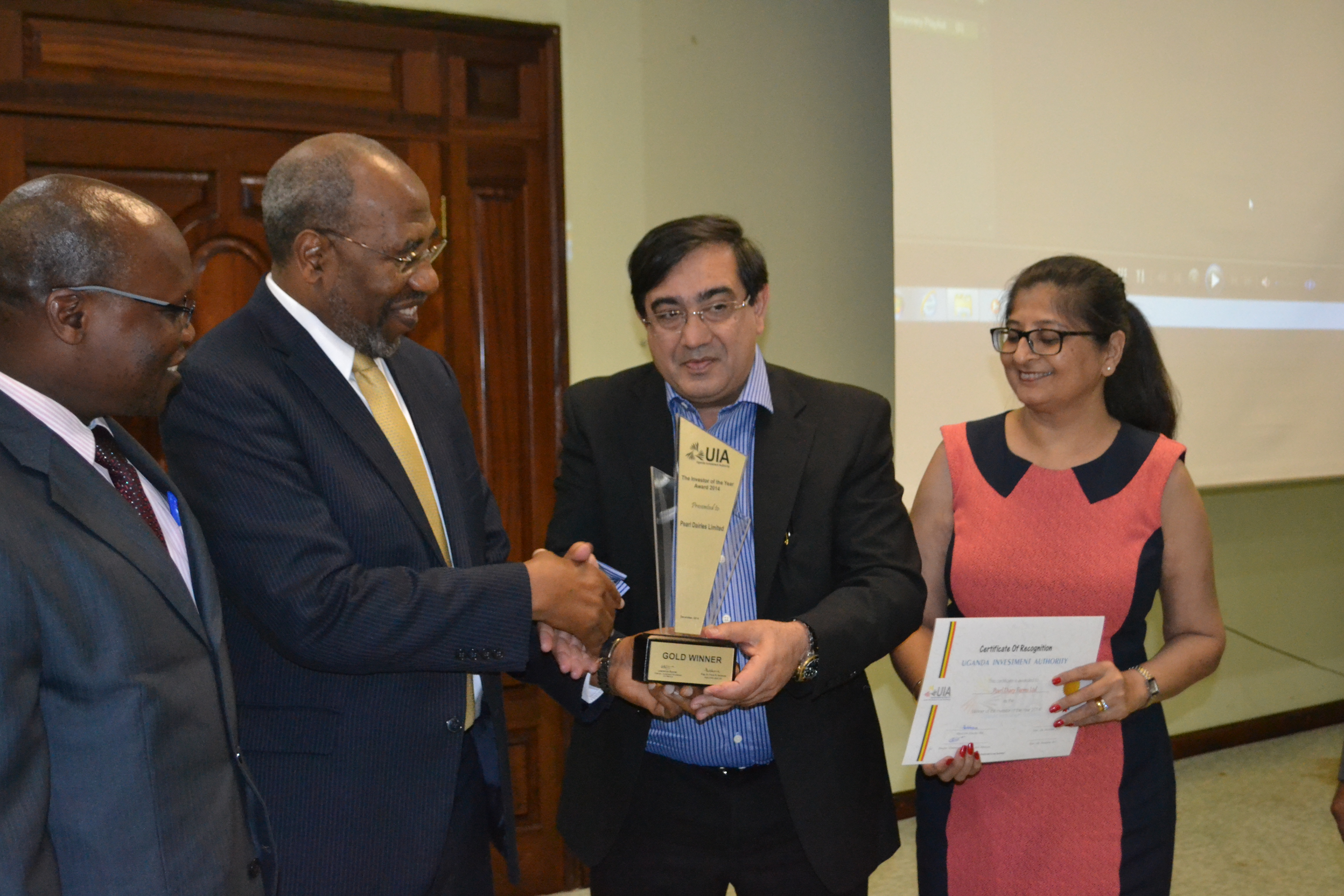 Investors should focus on value addition as a key ingredient to doing business effectively.
The Prime Minister, Dr. Ruhakana Rugunda says there is now way one can sustainably develop as a net exporter of raw materials, while at the same time importing a bulk of furnished products made from our raw materials.
Speaking at the Investor of the Year awards today, Dr. Rugunda also took time off to court investors, saying government is committed to creating an enabling regulatory environment to spur private sector development,
The awards ceremony saw Pearl Dairy Farms Limited in Mbarara scoop the Investor of the Year Gold Award 2014, while Roofings Rolling Mills (U) Limited scoped first runners up.