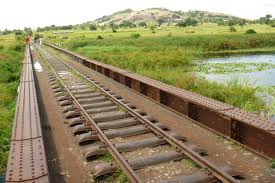 More members of the select committee probing irregularities in the standard gauge railway have dismissed claims that the committee has been compromised.
Last week, members of the African Parliamentary Network against Corruption(APNAC), led by Western Youth MP, Gerald Karuhanga wrote to the Speaker, seeking to have the committee disbanded on grounds that the Executive has been interfering in its work.
However, one of the committee members, Patrick Amuriat says the committee has for the past few weeks conducted its work in a professional manner and only sought the President's assistance to contact a key witness, American Rosa Whitaker, to appear before the committee.
Whitaker is the CEO and President of the Whitaker Group, a Washington, D.C.-based consultancy specializing in trade and investment in Africa.
The committee is slated to visit China to establish the authenticity of Chinese Harbour Engineering Corporation, which has been contracted to construct the 22 trillion shillings rail line.