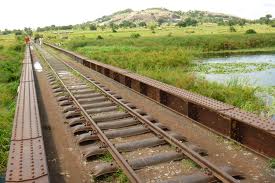 Parliament's select committee set up to probe the alleged fraud in the Standard Gauge Railway project is set to meet petitioners this morning.
All the 5 petitioners are expected to give their statements to the committee today after two of their colleagues presented the required documentary evidence on Thursday last week.
Abdu Katuntu and Theodore Sekikubo presented documents to allow time for the MPs to study them before their first meeting.
The committee chaired by Nakifuma county Eng. Kafeero Sekitoleko has lined up a number of witnesses to interface with including the president and ministers among others.
The committee was set up following disagreements between the two companies over the award of a contract of the 20tn deal to upgrade the Malaba-Kampala and Bukasa port railway line to high capacity gauge meant to speed up the movement of cargo from Mombasa in Kenya.
China has agreed to fund the first phase of a standard gauge railway line, linking Mombasa to Uganda, Burundi, Rwanda and South Sudan.