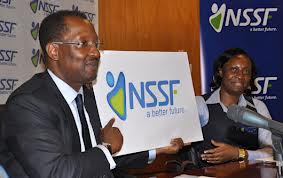 The parliamentary select Committee set up to investigate mismanagement in the National Social Security Fund has written to the Speaker of Parliament seeking to table its report when the House resumes next month.
The committee was commissioned in August last year to specifically handle matters of mismanagement which included allegations that the NSSF irregularly acquired shares in Umeme; allegations of nepotism in recruitment of staff and irregular disposal of assets.
According to the committee chairperson, Vincent Ssempijja, the committee has finalized its report and is only awaiting debate at Parliament, with the report recommendations mostly pointing towards hauling the pension sector.
Story by Olive Eyotaru