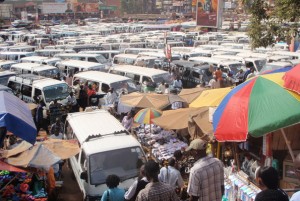 Taxi drivers want investigations into the bribery allegations reported in relocation of stages in taxi parks.
This follows complaints by some taxi drivers and operators that members of the committee set up to manage the taxi industry were soliciting for bribes from some drivers to stop the relocation of their stages.
The chairman of the Taxi Drivers and Conductors'  Association Mustafa Mayambala says this has created fights among drivers.
However Kamapala Capital City Authority spokesperson Peter Kauju refutes the allegations saying there is no exchange of money in relocating stages