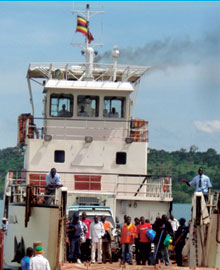 Business in Kalangala has slowed down due absence of the district's only ferry.
MV Kalangala has not been operational since January after it was taken to Mwanza in Tanzania for servicing.
Bujumba County MP Fred Badda says transportation of merchandise to and from the island has now become more difficult and this has increased the cost of doing business.
He has asked the works ministry to expedite the process of repairing this ferry and ease transport for his people.
The state minister for works Eng john Byabagambi had earlier asked islanders to stay calm, promising to ensure that the ferry is back by the end of this month.