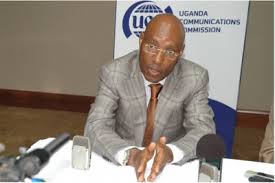 The Uganda Communications Communication (UCC) has been dragged to the Commercial Court for failure to switch off all analogue televisions.
MoTV Africa limited says it was the first to investment in digital broadcasting services in Uganda but its business has never been able to take off.
The company now demands for over Sh14billion in compensation from UCC being monies invested in digital technology DVB-T2 following the passing of the policy on digital migration for Televisions in Uganda.
The company contends that it first invested heavily in DVB-T in line with the government policy on creating an environment for all Ugandans to access digital television services, but without any consultation a new technology -DVB-T2 was introduced yet it has never switched off analog TV's leading to huge financial loss.
According to the Commercial Court registrar Thaddeus Opifeni, the UCC has been given fifteen days within which to respond to the allegations and the case has been allocated to Justice David Wangutusi.