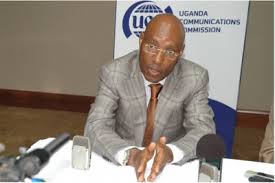 Opposition members of parliament (MPs) are fed up with the continued exploitation of the public by telecommunication companies.
Addressing journalists at parliament the shadow information minister Nabila Nagai Sempala said the companies continue charging unauthorized fees through unsolicited messages with no action taken by the Uganda Communications Commission (UCC).
She accuses the communication commission and the ministry of conniving with the companies to con members of the public.
The MPs now demand that the Information and Communication Technology (ICT) minister resigns and that UCC and the telecom companies be investigated.
However, responding to the allegations, the UCC boss Godfrey Mutabaazi said the issue of unsolicited messages needs to be understood first, adding that the body has already made its submission to the ICT committee of parliament to which it is answerable.