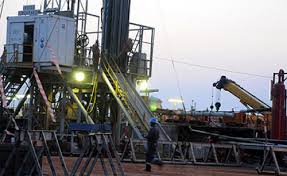 A total of 6.5 billion barrels of petroleum have so far been discovered in the Albertine region.
The Minister for Energy and Mineral Development Ms Irene Mulooni says this discovery if from only 40% of the explored area in the Albertine region.
"Government is now in the process of setting a refinery 60,000 barrels per day but by 2016 a 30,000 barrel refinery will be complete" Muloni says.
She further says government is striving to attract more investors to explore the 60% reserves that have not been exploited.