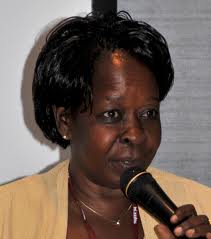 Preparations are in high gear to harness from the total solar eclipse.
The rare hybrid eclipse to be witnessed on the 3rd of November at 4:15 pm will see the moon cover the sun causing total darkness on the surface of the earth.
With Uganda identified as the best location in the world to view the eclipse, the government has put in an extra effort to ensure the country benefits from the event.
Addressing journalists at the Uganda Media Centre the Tourism minister Maria Mutagamba has said over 30,000 international and domestic tourists are expected to witness this natural occurrence with over 10,000 already booked in.
However the head of surveillance in the health ministry Dr. Issa Makumbi has warned those intending to be part of this historic event to avoid viewing the eclipse with their naked eyes, or they risk going blind.
Owinyi primary school in Pakwach district has been identified as the best location to view the solar eclipse, although other places include Arua, Soroti, Masindi and Gulu.