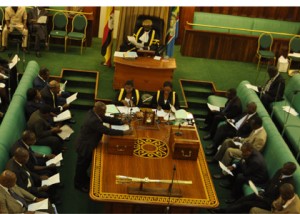 Legislators are demanding that government explains the recent expulsion of Ugandan taxi drivers from South Sudan.
The South Sudan government recently expelled at least 1,000 Ugandan drivers doing public transport,  saying those jobs should be reserved for its nationals.
Aswa County MP, Reagan Okumu says this is not the first time the embattled country is doing so, having expelled about 1,600 Ugandans involved in motorcycle taxi transport business last year.
Okumu says the Ugandan government should start reviewing its relationship with South Sudan if such acts continue.
Meanwhile, over 70 Ugandan taxis remain impounded in South Sudan after a directive by the South Sudan government that all Ugandan taxi operators vacate the country.
The chairman of Ugandan Traders Operating in South Sudan Rashid Manafwa says many of the impounded Taxis are still held by the local police.
He says many Ugandan Taxi owners have tried to repossess their taxis but are facing resistance from the South Sudan government officials who are demanding exorbitant amounts of money.
Yesterday, Aswa County MP Reagan Okumu asked the government to reconsider its relations with South Sudan.