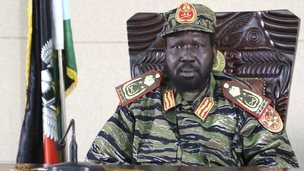 As South Sudan moves to expel all foreign workers, Ugandan traders operating in the country are asking government to intervene.
Yesterday the South Sudanese government announced a ban on all foreign workers asking them to leave the country by 15th October.
The chairman of Ugandans operating in South Sudan Rashid Manafwa says despite the move, many traders do not want to return and give up their businesses.
He now challenges government to devise means of retaining labour within Uganda to avoid such discrimination abroad.
Currently over 1 million Ugandans are operating in South Sudan especially in the capital Juba.