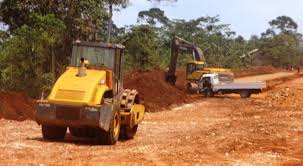 The Uganda National Roads Authority has decided to hold arbitration talks with an American firm contracted to construct the Mukono-Katosi road.
The project has been at the fore of controversy after the IGG questioned the authenticity of Eutaw Construction company contracted by government to construct the 74 km road.
In a letter, the authority however says it will hold Eutaw liable for the losses it incurred or may occur as a result of gross or fraudulent acts.
On December 8, Eutaw Construction Company through lawyer Fred Muwema demanded that UNRA unconditionally restores its contract or commence legal proceedings for an order of specific performance of the contract and to recover special, general and punitive damages.
Meanwhile, UNRA spokesperson, Dan Alinange says they are waiting for communication from the Solicitor General on the way forward on engaging a new contractor.