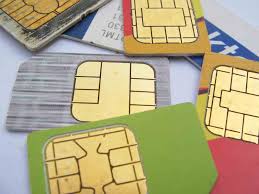 The Uganda Communications Commission (UCC) has slapped a Shs5billion fine on MTN Uganda for alleged breach of the commission's directive's.
UCC acting director for broadcasting, Fred Otunnu says MTN has repeatedly defied directives from the commission particular the directive to desist from using short codes 157, 169, 178 and 183, hence violating the SMS guidelines.
The commission has thus invoked section 41 (1) (a) & 41 (2) (b) of the Uganda Communications Act and imposed a fine on MTN Uganda.
The commission also issued directives to operators to stop activating non registered simcards with immediate effect.
Sim card registration is provided for under the regulation of inception of Communications Act 2010 and falls under the Ministry of Security.
As the regulator of the sector, the Minister of Security directed UCC to oversee SIM Card registration on behalf of the Government.
After the validation of the subscriber data by the operators, the fully registered SIM cards stood at 96% by January 2014. However, UCC conducted a survey and found breach of some provision of the said law where new SIM cards are activated without registration.