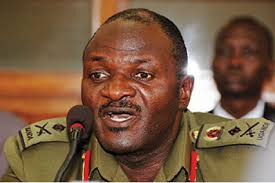 Legislators on the agriculture committee are accusing the growing trade in immature fish some top security officers.
They have expressed bitterness with government over failure to arrest businessmen involved in the trade of immature fish.
MPs Dr. Francis Epetait, Fred Bada and Lowila Oketayot cite the recent arrest of rally driver; Ponsiano Lwakataka whom they claim is being protected by some government officials. Lwakataka has since been charged and remanded by a magistrate's court in Kasese district.
However, the UPDF Chief of Defence Forces, Gen. Katumba Wamala refuted the claims, saying whoever is nabbed in such acts will face the full force of the law